At Paul Sweeney Electrical we understand that your company image is very important to all our commercial customer. We aim to provide you with an excellent service within a timeframe that suits your schedules keeping your premises and products looking good. Due to our experience and working with our Clients, we understand that in many instances electrical installation and maintenance work may need to be performed both outside and during normal business operating hours. All our employees are prepared to provide a timely, courteous and efficient service with minimum disruption to your operations and are fully aware of the latest safety regulations.
Installations include: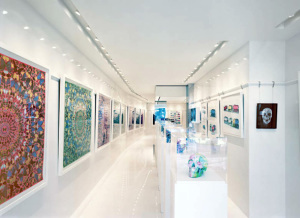 Additional Socket Points

Additional Lighting Points

Telephone systems

Cat 5/cat 6 Cabling

Fire Alarm Systems

Security Lighting

Intercom Systems

Solar Panels

Call out Service
Maintenance includes:
Lamp Replacement

Emergency Lighting Tests

Fire Alarm Tests

General Services

Periodic electrical inspection
Industrial Services:
At Paul Sweeney Electrical Services we are capable of meeting all the clients' requirements for those seeking new installations, maintenance and emergency service solutions. Our dedicated & trained staff take pride in their work and ensure that each installation meets the highest quality standards of workmanship. Our staff service vehicles come well stocked with items ensuring maintenance is carried out in a prompt and efficient manner to ensure little or no costly downtime to our clients. Our aim is to provide experienced knowledge and superior electrical solutions, which in turn will help build long-term relationships with our clients.
Services include :
Industrial distribution and Installation 380v/ 415v.

Additional outlets both single and three phase.

Additional Lighting Points

Telephone Points

Computer Networking

Fire Alarm Systems

Security Lighting

Intercom Systems

Access control Systems

3 Phase Outlets

Scheduled preventative maintenance

Emergency Call Outs (reactive maintenance)Compliance
Data Networks Installation:

Paul Sweeney Electrical Services provide data networking services to Commercial, Industrial and Semi State organisations and companies. We have a broad customer base and experience in providing services to a wide spectrum of industry sectors.
Paul Sweeney Electrical can carry out: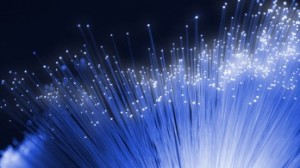 Data Networks to CAT5E Shielded (FTP)

Data Networks to CAT5E Unshielded (UTP)

Data Networks to CAT6 Shielded (SFTP)

Data Networks to CAT6 Unshielded (UTP)

Voice Telephony Networks

Multi mode Fibre Optic Networks

Wireless Networks (WIFI)
Structured Cabling System
A Structured Cabling System allows you to network communications equipment in a building, to provide for the integration of telephone, computer data and building management and control systems.The advantages of installing a structured cabling system in a building, is the flexibility and future proofing it allows the end user to have. Depending on the configuration, the cost saving of labour and materials in having one cable installed (instead of separate wires for telephone and computer data), can be as much as 30%.With IP technologies now becoming more common, structured cabling can provide a further reduction in costs by allowing the use of VOIP (voice over internet protocol) on the same network cabling as the computer data.
Paul Sweeney Electrical provides structured cabling solutions for data networks based upon Cat5e and Cat6 copper wire configured to EIA/TIA specifications. These allow for bandwidths of between 100Mbps and 1Gbps.
Data Cabling installation design must be performed correctly to ensure that you system can always support a smooth flow of data, including during peak performance times. Paul Sweeney Electrical engineers' extensive data cabling experience and the use of advanced system monitoring technology, ensures that we will design an effective data cabling solution specifically developed for your system's characteristics. This ensures a constantly smooth flow of data, without bottlenecks.
Our services are suitable for all data installation applications including:
Manufacturing Industry

Factories & Warehousing

Offices

Banks

Insurance Companies

Legal and Accounting Offices

Retail Estates

Schools & Universities

Medical Centres

Sporting Complexes

Motor Vehicle Dealerships

Finance Companies

Builders, Architects & Developers

Hospitals & Clinics

Apartment Blocks & private residencies

Sports Clubs Industry

Private Residence

For More information Call